All-On-4® Treatment Concept

Austin, TX




The All-On-4® Treatment Concept technique utilizes our CT scan technology to maximize the amount of direct bone integration to the immediately placed implants.


How can implants be placed and teeth be delivered the same day as the extraction of teeth?

With CT scan technology in our office, we can integrate implants into every millimeter of a patient's existing bone. Posterior implants are placed tilted which avoids vital structures, like nerves and sinuses.

Thus, we are placing implants in native bone usually without expensive bone grafting or sinus lifting needed. Since bone grafting is typically not needed, implants are more predictable. Usually four to six implants in each arch are placed to support 10 teeth.

Best of all (in most instances) the patient receives a prosthesis that is screw-retained onto the dental implants on the same visit as the implant surgery. Teeth on the same day!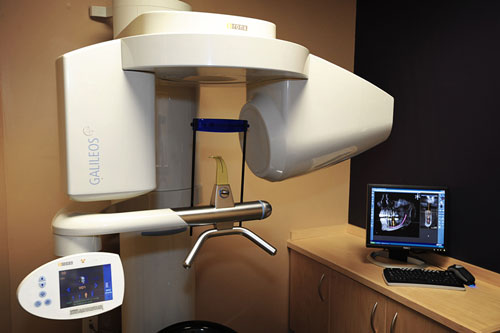 Can any surgical team competently do these procedures?

There are advantages in having a trusted dental team plan and maintain your new implant-supported teeth. Our team approach brings your restorative dentist, dental laboratory, and surgeon together for a satisfying, predictable result. Additionally, we utilize the most advanced technologies like CT technology, 3D lithographic printing to model the jaw bone, Piezosurgery™ for atraumatic bone removal, and we are not tethered to one specific implant system.

Dr. David Yu is one of the most experienced surgeons for immediate implant placement for which, in fact, he has lectured and taught extensively. With hundreds of immediate implant surgeries and All-On-4® Treatment Concept procedures successfully performed, no other surgical team is more qualified.


What is the final result like?

Per protocol, a temporary screwed-in prosthesis is loaded onto the immediately placed implants. The prosthesis effectively splints the implants together for cross-arch strength. During the implant integration period of 4-6 months, a stable provisional prosthesis is left as the tissues are settling. A final prosthesis, either made from a milled titanium framework or zirconium bridge is fabricated by the restorative dentist.

Throughout the entire process, the prosthesis is supported by fixed implants. There is no concern about gums being traumatized when chewing as with a traditional denture. More importantly, patients have a feeling of confidence. It's a second chance at an aesthetic set of functional teeth.

For more information and images, please see our Case Gallery for All-On-4® Treatment Concept.