All-on-4: A Lower Cost Solution

Austin, TX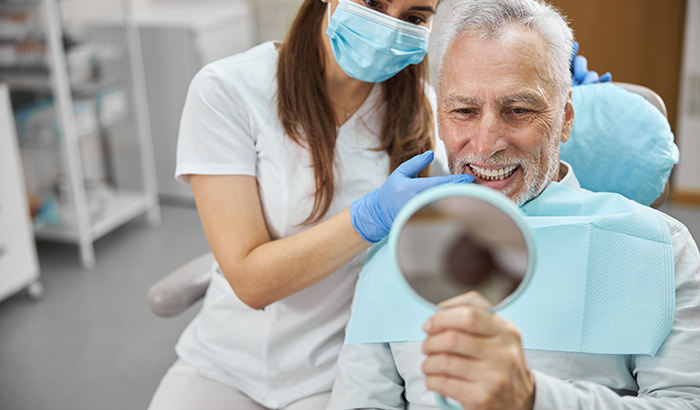 The All-on-4® Treatment Concept has made a breakthrough in dentistry thanks to its ability to replace a whole set of damaged or broken teeth and restore an individual's smile. According to Dr. David Yu, because this implant entails supporting an entire arch, many people believe the expenditures associated with it are high. However, many may be surprised to know that this is a low-cost solution.


How Are All-on-4 Dental Implants a Low Cost Solution?

Getting several dental implants can add up to hundreds of thousands of dollars. This is because receiving multiple dental implants necessitates multiple visits to the dentist, which might result in more materials being utilized.

Although an All-on-4 dental implant may cost significant money, it is still relatively cheap compared to multiple dental implants. An All-on-4 dental implant uses four or six implants to build a whole arch. Therefore, restoring a smile is substantially less expensive than having up to 14 dental implants placed in your mouth.


How Much Do All-On-4 Dental Implants Cost?

A common question that Dr. Nicole Litizzette gets from patients is how much an All-on-4 dental implant costs. However, quoting a final price is only possible after the patient gets a dental health checkup. This is because the cost of getting an All-on-4 dental implant can be different for every patient. The price of an All-on-4 dental implant depends on several factors.


How Many Teeth Need Extraction?

Since most patients get an All-on-4 dental implant to replace damaged or broken teeth, they likely must undergo several tooth extractions before receiving an All-on-4 dental implant. The more tooth extractions a patient requires, the higher the final cost of getting an All-on-4 dental implant.


Whether the Patient Will Undergo Anesthesia or Sedation

An individual who chooses to get anesthesia before their procedure may have to pay higher costs for the All-on-4 dental implant procedure since it involves medication and requires specialized supervision. Moreover, patients looking to reduce their procedure costs may choose more cost-friendly alternatives to sedation, like nitrous oxide.


Does the Patient Require Bone Grafting?

Sometimes a patient's jawbone may not be strong enough to support an All-on-4 dental implant. If this is the case, they may require bone grafting. Bone grafting is a procedure where dentists use the transplanted bone to rebuild or repair the jawbone. The final estimate for All-on-4 dental implants may rise if a bone grafting procedure is necessary.


Your Choice of Prosthesis

Patients often receive a standard complete arch implant resembling a U-shaped prosthesis that attaches over the implants. However, they can also choose other options like stabilized dentures requiring only two to four implants. When it comes to complete arch rebuilding, there is a variable price range based on individual choices.


Call Us Now For All-On-4 Dental Implants

To get more information about the All-on-4 treatment concept and how it is a low-cost solution, feel free to contact our expert dentists at Periodontal Surgical Arts by calling 512-306-8822. We have years of experience and training and have helped many patients restore their smiles through the help of All-on-4 dental implants.